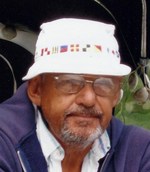 The structural engineering firm of SKARDA AND ASSOCIATES, was founded by Jim Skarda, Jr. in 1970, as J. F. SKARDA, JR. Consulting Engineer. By 1972, the firm had grown to the point where Jim decided to bring a partner into the business. SKARDA AND RICKERT STRUCTURAL CONSULTANTS, INC. was formed when John Rickert joined the firm. Mr. Rickert brought with him thirty years of design and principal experience. Throughout the 70's and into the early 80's SKARDA AND RICKERT maintained their cutting edge, service oriented consulting firm, consistently at the top of the structural engineering and building design profession.
1984 brought a year of change and a new generation in the company's history. Jim and John both decided to retire. The firm was bought internally by Bob Elliott and Tim Sibol. Bob had started with Jim in 1968 and Tim had come on board in 1980 as a co-op student. The firm maintained 10-12 employees throughout the 80's and into 1992. 1988 brought Tim to Professional Engineer status. Bob and Tim guided the firm through the tough recession years of the early 90's.
1994 brought on the retirement of Bob Elliott from the firm. Tim Sibol took over as president and led the firm into the new millennium. In 1998, Tim promoted Stephen Brown to Vice President and IT Manager. Steve had been with the company since 1986 starting from the ground up while going to school. Together, Tim & Steve made the company what it is today.
Then in 2004 our company saw another transformation. Steve became president of the firm. Steve will continue to keep in mind what he has learned over the years about keeping client relationships and working with owners, architects, developers and contractors in resolving issues as they arise while using sound practical engineering experience with the help of his knowledgeable staff.